Here are some nice shots of the Porsche booth in Geneva showing the Porsche Cayenne Hybrid. Seems like we miss something.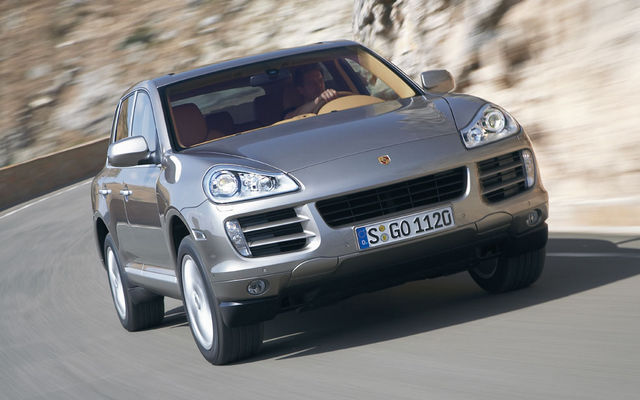 2009 Porsche Cayenne cars
Porsche Cayenne Hybrid Nice View
top porsche cayenne
porsche cayenne front
porsche cayenne going on road
In the recent years German sports car makers Porsche have expanded out of its usual sports car market with the introduction of the Porsche Cayenne SUV and currently with its new Panamera sedan. However the VW led company is planning to take Porsche back to its original roots.
Even though the Cayenne has been one of the biggest money maker for Porsche in the recent years, the SUV does not really fall well in the sports car image of the company. Due to this Volkswagen has decided to cut off the Cayenne from Porsche product line after the next line of the SUV has run its course. An updated version of the Cayenne will give way for the 2011 model year but no updates are expected thereafter.
Another surprising move by Volkswagen is its decision to ax the recently launched Porsche Panamera Sedan. According to sources the Cayenne and Panamera are expected to end their life cycle with a stop in production sometime in 2016.
Despite the reduction in models, VW is said to be doing a new entry level car for Porsche. The yet to be announced car is said to slot between the Porsche Boxster. For true blood Porsche enthusiasts, the removal of the Cayenne and the Panamera is welcome news.